Nov 22, 2017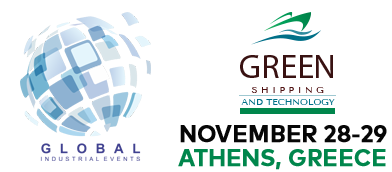 INTERNATIONAL GREEN SHIPPING AND TECHNOLOGY SUMMIT
Dear Skolarikos Maritime Bureau Subscriber,
We are pleased to announce that you are invited to International Green Shipping and Technology Summit Athens 2017 by the Skolarikos Maritime Data Bank –  

According to your great activities in maritime industry, your Shipping company gets  FREE Delegate Pass on the Summit.
Summit will take place at Radisson Park Blu Hotel in Athens, Greece on 28-29th of November 2017. Hurry Up get your seat! 
Please reply to this email in order get more information about Delegates and Register Officially.
It is not open to the public, neither is it not a trade fair. It is a private meeting where we are gathering together the biggest ship-owners, shipbuilding companies, and shipyards from all around the world. During the meeting, we are arranging a match to the buyer, business-to-business meetings. You will choose the delegate or speaker you want to meet with and we will arrange meetings for you.
Our Previous Events and Testimonials
INTERCIS OIL&GAS SUMMIT | MARCH 17-18 2017| Baku, Azerbaijan
Copyright © 2017 Global Industrial Events LLC, All rights reserved.
Leading Event Organiser
GIE Team
Mobile (UK): +44 20 3286 7071
Mobile Middle East: + 994 50 758 34 64 
Website: http://www.gst.global
                https://www.gie.events
Email:  info@gie.events